Nanny Employment
Interested in becoming a West Michigan Nanny?
Why work with West Michigan Nannies?
---
Locally Owned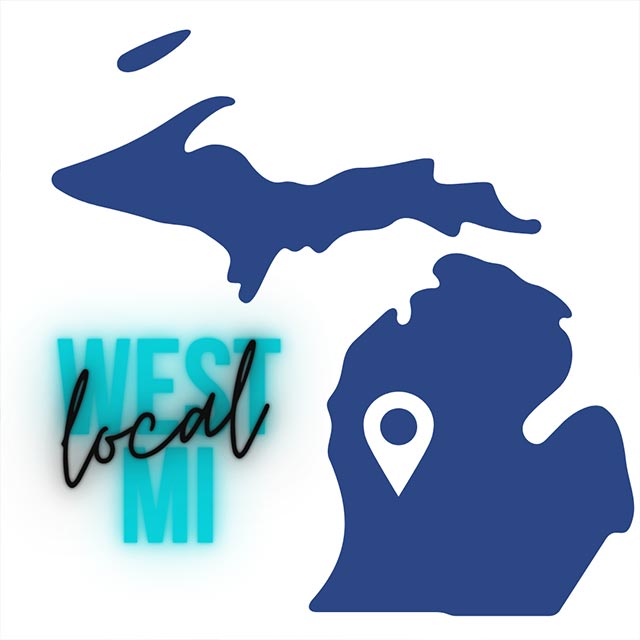 West Michigan Nannies is a locally owned and managed small business with a strong, supportive, and welcoming workplace culture. We value each one of our employees as a respected, highly regarded part of our team. We cannot offer exceptional childcare to the communities of West Michigan without YOU!
Purpose & Community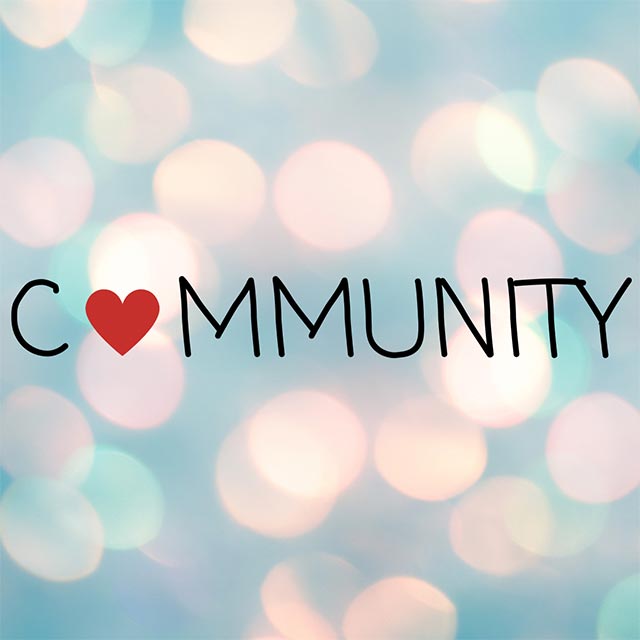 We work together with a purpose for the greater good of our community and the wonderful people in it. We share a passion for children and a commitment to providing safe, reliable, and loving childcare to meet the needs of our families. Your role as a nanny is rewarding and profoundly meaningful through the connections and bonds you form.
Dedicated Advocate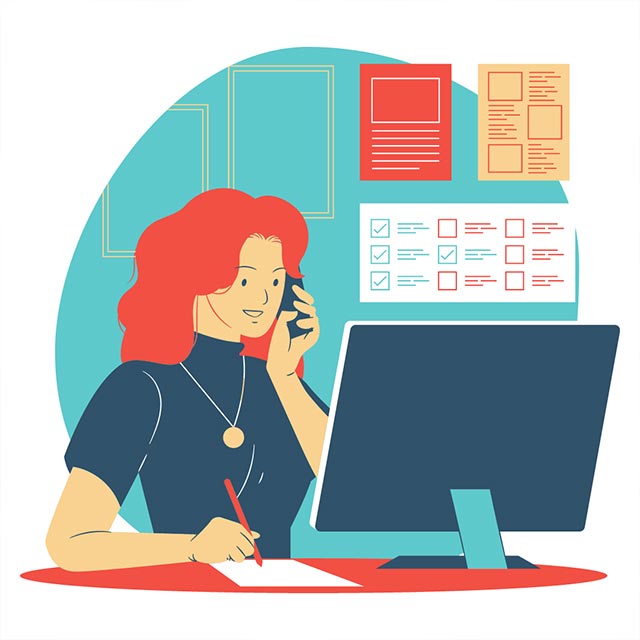 We advocate for our nannies and offer fair, competitive compensation. We work hard on your behalf to educate families on industry standards and negotiate a pay structure that is reflective of the important care you provide. We offer bonuses to our nannies for their referrals and eligible back-up shifts.
Support & Guidance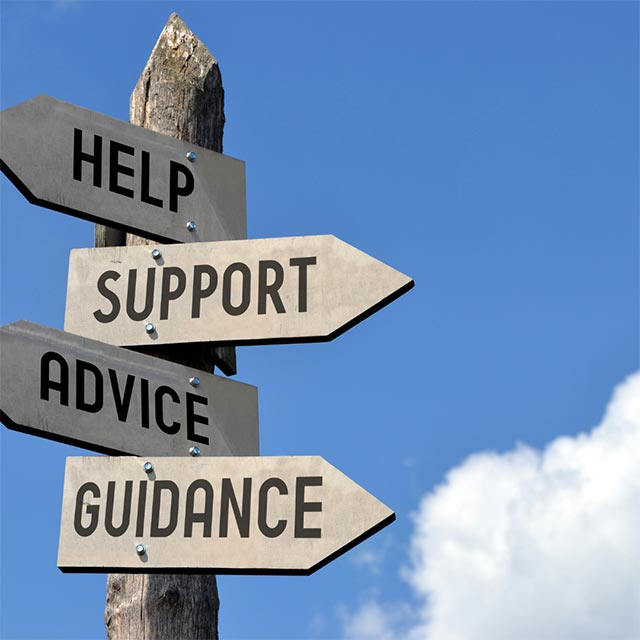 We offer ongoing support and guidance through your time and success as a West Michigan Nanny. Our goal is to establish meaningful, lasting connections and to help you navigate your relationship with our families. We work closely with our nannies and families to mediate any issues that may arise along the way. We have an open-door policy and are here for you. We love hearing from you and encourage you to reach out anytime!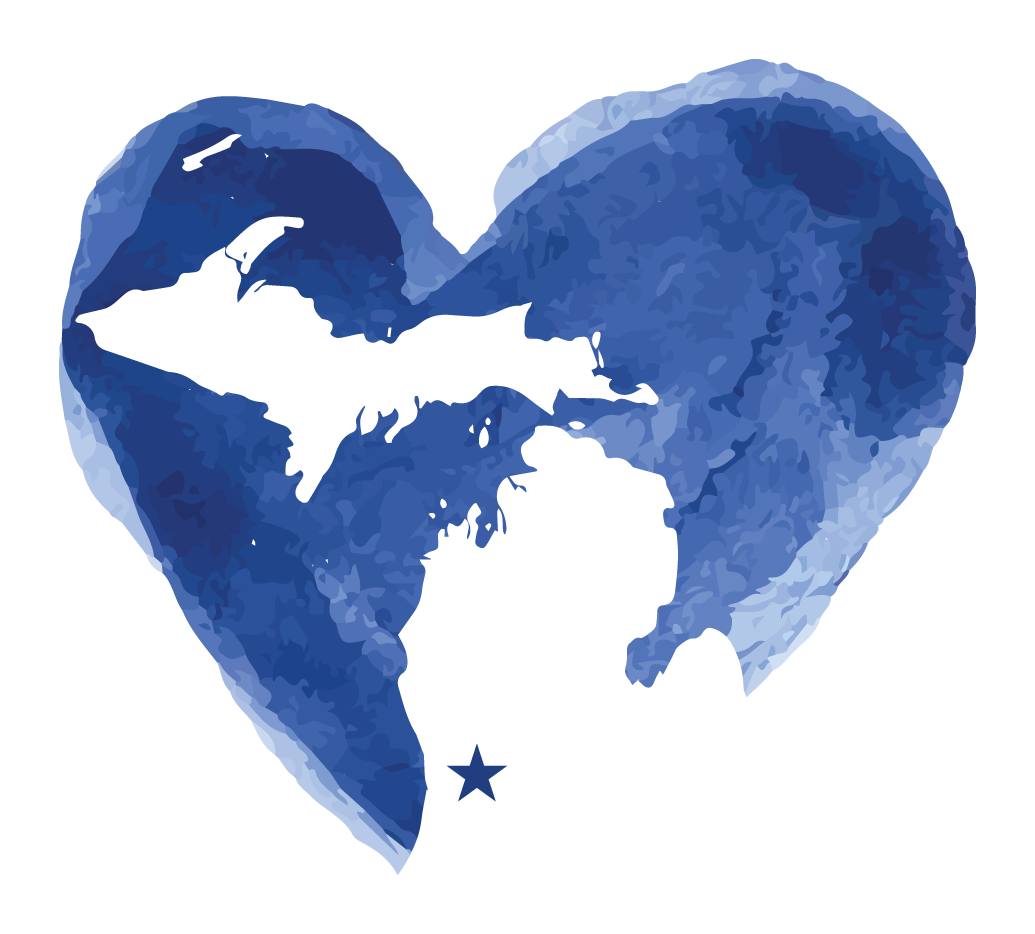 Benefits of Working with West Michigan Nannies
1Safety
It is important to us that we are working with good people—both families and nannies—who value and respect one another in a safe, inclusive work environment. We have requirements and checkpoints in place for our prospective families and nannies before we begin the placement process.
2Industry Knowledge
By working with West Michigan Nannies, you will team up with experienced and trusted professionals who are knowledgeable of our local childcare market and current industry standards.
3Mutually Beneficial, Lasting Connections
We work with you to find the right nanny position for you and your strengths. We work closely with families and have a detailed intake process to ensure the everyone is on the same page with expectations and care needs. Families seek our services to connect with a fully screened, experienced, and professional nanny while nannies work with us to be matched with families that are fair and share similar expectations.
4Legal, Stress-Free Employment
We provide legal, W-2 employment you can trust, never at any cost to you. Verifiable wage history helps to build a solid credit history and is often required when applying for loans. We take care of all the screenings costs and guide you through the new-hire process. Nannies are on our payroll and are paid via direct deposit. As a West Michigan Nanny, you will never face the stress of second guessing at tax time and wondering if all parties are legally claiming what is paid to you as required by law. Please note that West Michigan Nannies does not hold any employer-relationship with nannies referred to a family under placement-only services, however this designation is always shared in job description and at time of interview.
5Guaranteed Hours
Nannies employed by West Michigan Nannies are paid guaranteed hours. Do note that guaranteed hours are based on each family's typical schedule and therefore will vary based on a position's individualized scheduling needs.
6Opportunity & Flexibility
You will have access to exclusive nanny positions that are not listed elsewhere. As a vetted nanny, you will have the opportunity to pick up additional shifts based on your schedule and availability. Some shifts are even eligible for a small shift-bonus!
7Professionalism
You will gain professional experience in the childcare industry through your time with a trusted, insured, and reputable agency that you can add to your resume!
Busting Common Misconceptions about Working with a Nanny Agency
---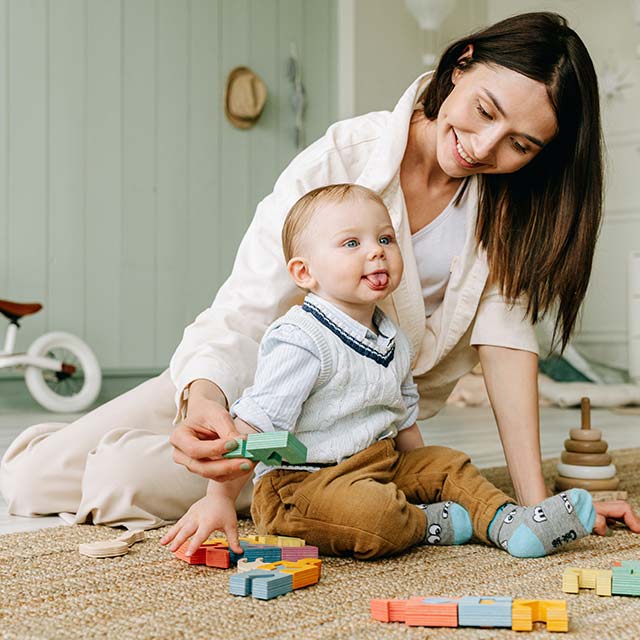 Myth: Nanny agencies take some of the nanny's wage.
Truth: West Michigan Nannies negotiates a fair compensation package for every nanny with the current, local market taken into account as well as other factors such as nanny's experience, qualifications, and job responsibilities. Nannies are paid hourly and are entitled to overtime pay. A nanny's wage does not change based on what other services are provided to the family by West Michigan Nannies and we also negotiate nanny raises (100% of which goes directly to nanny) when appropriate. That said, there are many legalities and liabilities associated with employing a nanny in accordance with labor laws, which is part of the cost due to families when they utilize our services.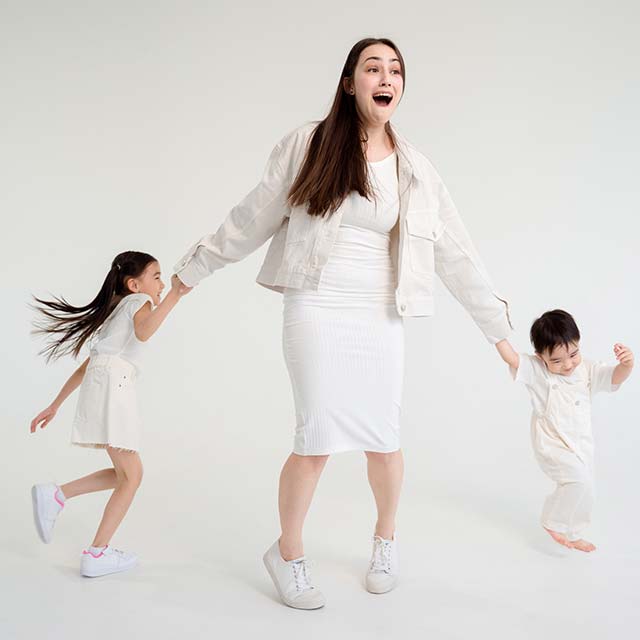 Myth: Nanny agencies work for families, not nannies
Truth: West Michigan Nannies takes pride in building lasting relationships with our families and nannies. Not only does a placement have to be a good fit for the family, but it must equally be a good fit for the nanny, or it simply will not work. We strongly believe it is the combination and contributions of all of us that allows us to uphold an excellence of care in our community.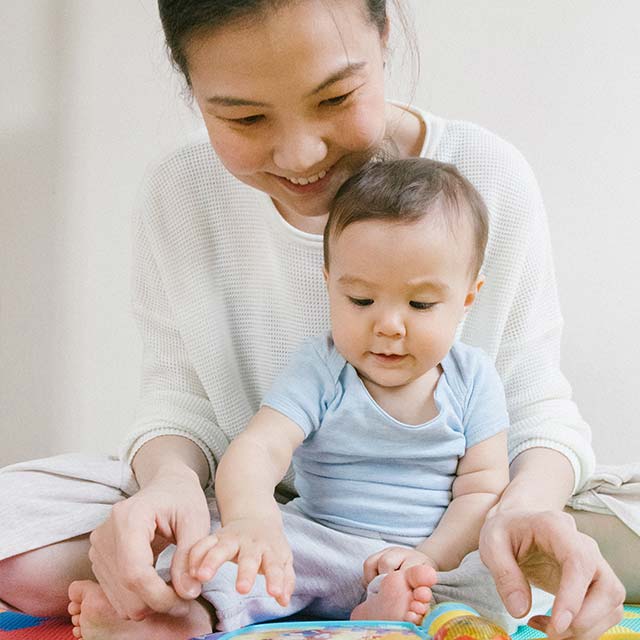 Myth: Nanny agencies micromanage my work as a nanny.
Truth: While it is true that West Michigan Nannies works closely with our families and nannies in the beginning of the process through the recruiting, interviewing, and screening phases, we work so hard to make successful placements so that it is a good match for everyone. We are naturally more involved at the start because we are scheduling interviews with prospective nanny candidates, facilitating Meet & Greets, completing necessary background checks and screenings, and other HR-related tasks. However, we find that our interactions organically lessen over time as nannies and families get to know one another and settle into their routine together. That said, we are still very much involved behind the scenes as we maintain our daily and weekly responsibilities such billing, payroll, administrative and HR tasks, and maintaining all other employer-related responsibilities as required by law. West Michigan Nannies does not micromanage the day-to-day, but rather serves as a support system to lend our guidance and expertise as needed along the way. Our role is to support your success, not micromanage it.
FAQs
1I am interested in working with West Michigan Nannies. How can I apply?
We are always accepting applications for great nannies to team up with in providing exceptional care for families in our area. Families can contact us at anytime with childcare needs so it is a good idea to get your application in so you can be considered for new nanny positions that arise. To apply, click on "Apply Here" towards the top of this page to complete a job application with West Michigan Nannies. You will also need to email a current resume; directions for this will be included on the last page of the job application. You may also request a job application to fill out by hand.
2I completed the application. What's next?
Please be sure that you have also submitted a current resume as we must have one on file for every nanny candidate seeking a position with us. Applicants that have both completed our job application and have submitted their resume are given priority when scheduling interviews. If there is nanny position available that matches your availability as well as the family's childcare needs, we will contact you to schedule an interview. We receive a high volume of applicants and always welcome you to reach out to us to introduce yourself and check on the status of your application.
3What qualities do you look for when hiring?
First and foremost, we are looking for individuals who are passionate about nannying and genuinely enjoy caring for children and making a difference in a family's day-to-day life. Being a nanny is not just a job, it is an extraordinarily important and meaningful role that requires a lot of love, patience, commitment, and dedication but is also remarkably rewarding and fulfilling. Reliability, showing up on-time (early!), and maintaining excellent attendance is crucial as families depend on you. We look for nannies that have a strong work ethic and are effective communicators. Nannies must also have a high degree of common sense and be exceptionally trustworthy and responsible with safety as the top priority. We value hardworking nannies who take initiative and tackle their responsibilities through a very proactive approach with the ability to anticipate needs before they arise and have a well-developed understanding of a managing a home and children of various ages and developmental needs. A sense of humor and a desire to have fun are absolutely required! We LOVE your creativity and ability to make things fun for little ones through playtime, educational activities, getting outside, and new adventures. Of course, flexibility is key because life with children can be unpredictable at times and they will rely on you to adapt and go with the flow. Being active, energized and organized is also key because...well...you know! Our families appreciate a nanny that is able to easily form a connection with their children, has a kind, nurturing spirit, strong morals, and is self-motivated. We will share any specific wishes and family requirements at time of interview to ensure we are tuning into your strengths and making the best family-nanny match.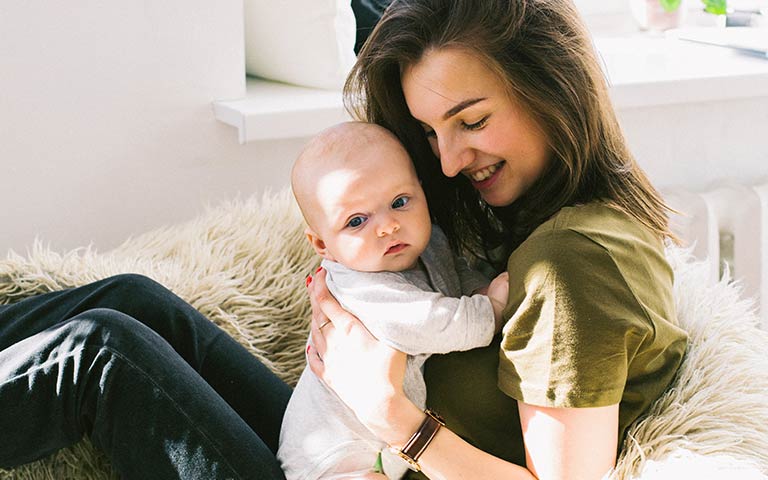 Testimonials
Working for West Michigan Nannies has been a great experience for me! I'm not your typical college student nanny, I'm more like a grandma nanny. I bring years of experience with me...I have raised my children and now feel that I can share my parenting skills with my families. I have met so many nice people. I just love my little kiddos! Working for Karen and Kim has been great as well! They are very passionate about their business and the families that they provide nannies for. I am very fortunate to work for them and provide nanny services to the families of West Michigan.

Being a nanny is one of the most special kinds of work there is - I believe that wholeheartedly. Especially when the nanny-family relationship feels like a match made in heaven. I love getting to know the kiddos and parents as a whole unit; finding clever ways to help their lives run more smoothly and joyfully. I get the opportunity to share my love and warmth, while also creating more space for quality family time. The personalized care I get to offer my family brings me a lot of fulfilment at the end of each day - sweet hugs and hand-drawn pictures from the littles help too!

As someone who has served as a nanny for many years, words cannot express how much gratitude I have for West Michigan Nannies and their matchmaking magic. Not only did WMN help me find my perfect fit, Karen is an absolute dream to work with: everything from new-hire paperwork to helping me connect with my amazing family was easy. I have felt nothing but appreciation and kindness from both WMN and my family. The work I do is sweet. Honestly, it's hard to even call it work, because of how much joy it brings me. If you are someone with lots of love and creativity to share, I highly recommend linking up with West Michigan Nannies to find your magical match.

I have been working with West Michigan Nannies (WMN) for a little over a year now. This is truly one of the best companies I have worked for. We have been living through a pretty crazy time right now with Covid-19 and this company has been nothing but understanding. I love working for them for many reasons but I am especially grateful for the way they handle our paychecks. We are in charge of sending our weekly hours in and after that, they take care of the paychecks and the taxes that need to be taken out. This has saved me a lot of stress but also helps out the family I work for as well. This is the first nanny company I have worked for and I wouldn't want to be anywhere else! I highly recommend working with WMN whether you're a nanny looking for a job or a family looking for a nanny!
Come work with us!
Learn more about the next steps for finding your Nanny Family and our screening process.